Grakdrak...a main tank???
Okay explain to me how Grakdrak has risen to one of the most powerful shadowknight in Eternal Sovereign, his ability to tank tough mobs just as well as our strong warlords?


I decided to hire a P.I gumshoe, Tudana, and with her sneaky antics. She managed to obtain proof of not why Grakdrak is so motivated but what`s BEHIND the motivation.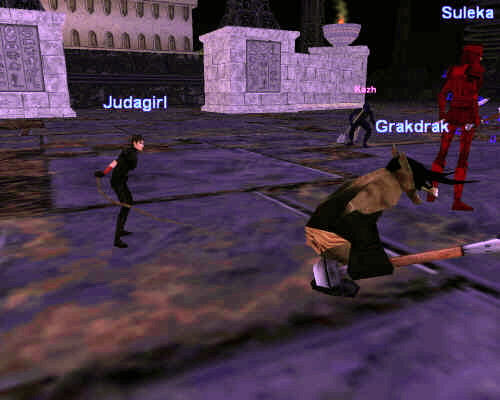 Yet another reason why I have been against pallies. I told you guys it was a bad idea to let her in. I don`t care if she motivating our tankers to go above and beyond the call of duties. It`s still a bad idea to let her whip us into frenzy and dominate all those mobs especially some that has been a guildfirst for us.


Gratz to ES on winning guildfirst kills against all three HoH trials, the zek twins, and the Carprin cycle. We also farmed some other targets to keep our people geared with top of the line loots. Here they be...


Grummus


Fetid Flesh Wristband - Grats to Alliance

Chunk of Decaying Cloth - Grats to Mingo


Paffa


Rotting Hide Cape - Grats to Lourob, Adriak, and Valkyri


HoH trials


Intricately Inscribed Band - Grats to Cazteal and Crysanian

Elven Bow of Mysticism - Grats to Maktabi

Grandmasters Mace - Grats to Lourob


Vallon Zek


Girdle of the Tactician - Grats to Barad

Pendant of the Triumphant Victor - Grats to Patrisha

Resplendent War Maul - Grats to Reiely


Tallon Zek


Veteran`s Battle Charm - Grats to Noircogi and Grakdrak

Battle Fists - Grats to Valkyri

Warmaster`s Recurved Longbow - Grats to Sweepor and Maktabi


Aerin`Darr


Wrath of Mithaniel - Grats to Ollee

Valorous Quarterstaff - Grats to Romendacil


Manaetic Prototypes


Cog Encrusted Epaulets - Grats to Alliance

Polished Smoothmetal Torque - Grats to Klarissa

Sharp Ended Broken Lever - Grats to Alhia


AoW


Flayed Barbarian Hide Mask - Grats to Suleka

Flayed Barbarian Skin Leggings - Grats to Adriak

Helmet of Rallos Zek - Grats to Mirarra


Ssra


HP - Shield of Ssraeshza - Grats to Crysanian

glyph - Black Runed Talisman - Grats to Cazteal

Cursed - Black Runed Pants - Grats to Jadine and Lezard

emperor - Gebron`s Demented Cloak - Grats to Jadine


Seru


Bloodied Berserker`s Blade - Grats to Quaymar and Kazh

Glowing Amber Band - Grats to Mystieaxe and Fehklar

Seru`s Torque - Grats to Tullili

Starred Yttrium Ring - Grats Fehklar

Yttrium Studded Leather Boots - Grats to Mirarra

Yttrium Studded Mantle - Grats to Chopman


DXXT


Ring of Flamewarding - Grats to Danenel

Obsidian Necklace - Grats to Dmonger and Shcammy


TVX


Living Symbol - Grats to Fehklar and Aallaan

Cloak of Icy Shadows - Grats to Bidin

Cord of Midnight - Grats to Chopman

Gorget of Superiority - Grats to Sumorm and Foddin

Steel Skin Armplates - Grats to Arocus

Boots of Silent Dreams - Grats to Grrumble
Posted on Tue May 13, 2003 11:39 am by fazin
...aggro patch...grrrr!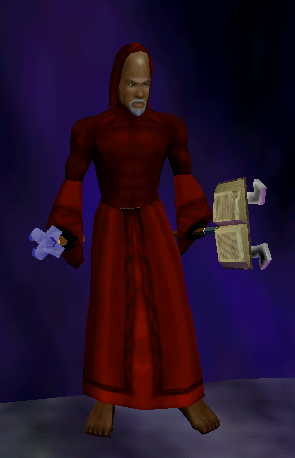 =====>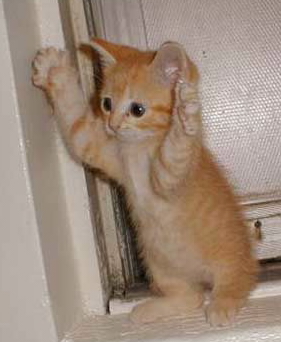 Fazin converted to pathetic mewing weakling thing thanks to the patch that decided to mess around the lives of those who has crits, trueshot or manaburn. there was another patch later to fix the aggro problem but the memory...the torture of mobs laughing at me futilely chain casting concussions to my death...

Anyway, the patch fixed it and I`ll just do the normal thing everyone else does. Deny that it ever existed and represses all the horrible memories into my vast intellectual mind. Back to work and to post all those vast listing of mobs and drops for I have been slacking (sorry folks).

Probably a server record but killing Seru 3 times in one week just sound...yummy. But of course we killed far more since the last updating.

Seru (killed 5 times)

Bloodied Berserker`s Blade - Grats to Tudana and Judagirl
Black Ornate Chain Bridle - Grats to Sumorm and Emptysoul
Bow of Storms - Grats to Gorio and Rohgziel
Glowing Amber Band - Grats to Smeltty
Starred Yttrium Ring - Grats to Belquillon
Yttrium Studded Leather Boots- Grats to Bolaliel
Yttrium Studded Mantle - Grats to Suleka
Yttrium Studded Veil - Grats to Barad
Yttrium Wrapped Leggings - Grats to Belquillon and Mystieaxe
Lord Seru`s Head - Grats to Reiely, Tullili, Noircogi, and Nyim

We also did many excursions into VT, our experiences with the zone increases as our total time from start to finish decreases. I daresay we`re getting this done to a fine degree of art.

TVX (killed 9 times)

Cap of the Silent Star - Grats to Noircogi and Razw
Cloak of Icy Shadows - Grats to Kenundra, Kilique, Rezel, and Bolio
Cord of Midnight - Grats to Mingo, Tiink, Amiel, Needlin, and Rohgziel
Gorget of Superiority - Grats to Nawanna, Nyim, Bidin, and Tommo
Living Symbol - Grats to Patrisha, Jadine, Shcammy, and Shaolu
Ring of Rage - Grats to Gorio and Ollee
Shaded Amice - Grats to Shelobe, Shcammy, and Bakko
Steel Skin Armplates - Grats to Mirarra, Bolio, and Shelobe
Umbracite Bracer - Grats to Amiel, Mirarra, and Reiely
Shadow Footpads - Grats to Reiely, Tommo, Adriak,and Gorio
Bracer of the Silent Star - Grats to Belquillon and Fazin
Boots of Silent Dreams - Grats to Belquillon

Kaas Thox Xi Ans Dyek

Earring of Vigor - Grats to Mirarra
Shaded Stone Amulet - Grats to Razw

Diablo Xi Xin

Bone Chill Shield - Grats to Mystieaxe
Stein of Falling Tears - Grats to Niniinka
Tiny Bone Bracelet - Grats to Jadine

Diablo Xi Xin Thall

Bracelet of the Shadow Hive - Grats to Amiel
Ring of Flamewarding - Grats to Belquillon
Ring of the Crimson Bull - Grats to Tudana

Thall Va Kelun

Girdle of Focus - Grats to Valkyri
Gloves of Warding - Grats to Patrisha
Leggings of Fiery Might - Grats to Crysanian

Onward to Ssraeshza Temple for the few various targets we did including 3 cursed cycles.

Glyphed
Ssraeshzian Longbow - Grats to Quaymar and Tudana
Tainted Scale Belt - Grats to Shcammy
Venomous Eyepatch - Grats to Tommo
Rancorous Skull of Szaldrezh - Grats to Kazh

Exiled
Band of Disrupted Auras - Grats to Quaymar
Gleaming Serpent Tooth Choker - Grats to Quaymar and Adriak
Scorched Silver Pauldrons - Grats to Quaymar

Cursed
Bloodfrenzy - Grats to Tudana
Cloak of Dark Shadows - Grats to Amiel
Cloak of Mourning - Grats to Barad
Crystallized Serpent Eye - Grats to Adriak
Khalshazar - Grats to Kilique
Vengeful Mail of the Void - Grats to Gorio

Blood

Ssraeshzaen Honor Guard Bracer - Grats to Bakko

XtC (killed twice)

Adamantite Wristguard - Grats to Bidin
Grey Dusted Wraps - Grats to Sendyen
Singed Petrified Leaf - Grats to Shelobe
Hammer of the Ironfrost - Grats to Crysanian

We did a various run at mobs from all over the norrath, luclin, and planes. So here are all the listings...

Burrower

Ancient Burrower Flesh Cap - Grats to Smeltty
Ancient Burrower Spine - Grats to Kilique

Ring of Slime

Bracer of Viscous Slime - Grats to Lourob

Cazic Thule

Brain of Cazic Thule - Grats to Timog and Foddin
Cloak of the Fearsome - Grats to Mirarra

Shei

Crys`Va Mask - Grats to Grakdrak
Leggings of Serenity - Grats to Bakko and Kenundra

Terris Thule

Carved Bone Ring - Grats to Draches
Knucklebone Beaded Veil - Grats to Theoso
Posted on Fri Apr 18, 2003 4:06 am by fazin