Even Honor is fallible...
Rain raged, thunder rolled, lightning flashed...just another day in the Temple of Marr where Lord Mithaniel Marr awaited for the next unhonorable victims. Unfortunately there is nothing unhonorable about us as we challenged him and to his disbelief, proved that even pride in honor is fallible.

Congratulations to Eternal Sovereign on a guildfirst Lord Mithaniel Marr kill and access to Solusek Ro Tower zone. Let me be the first to gloat upon his death as I continue to live on in my hatred of pallies and mock all pallies everywhere showing that a wizard can indeed live longer then pallies. Btw, lest me forget, the clerics wants to extend a gratitude to the shamans in our guild for dying at 99%. The clerics didn't die because of your valorous dedication to slow and die shortly thereafter enabling us to win the fight. Special Thanks to a certain halfing ranger out there who kept his promise to do damage to Lord Mithaniel Marr's big toe. It kept him hopping like his champion froglok.

ANYWAY....gratz to Verticaly on Dart of Immobility and Mingo on Signet of the Advisor
Posted on Sun Jul 13, 2003 7:10 am by fazin
We'll be back
Says it all.
Lord Mithaniel Marr to 30%.
He dies soon.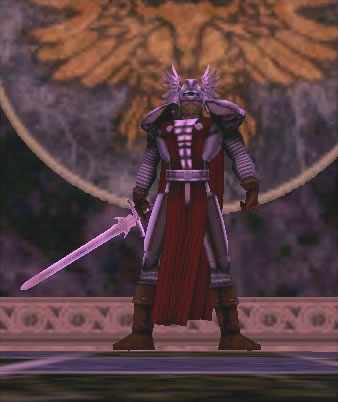 Posted on Tue Jul 08, 2003 3:52 am by belquillon
Saryn d0wnz0r
Well... Whimpy god dies to ES, super huge pushovah.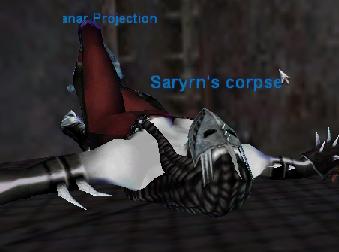 But before her slayin ES had a members only Orgy... Cage.. Rawr~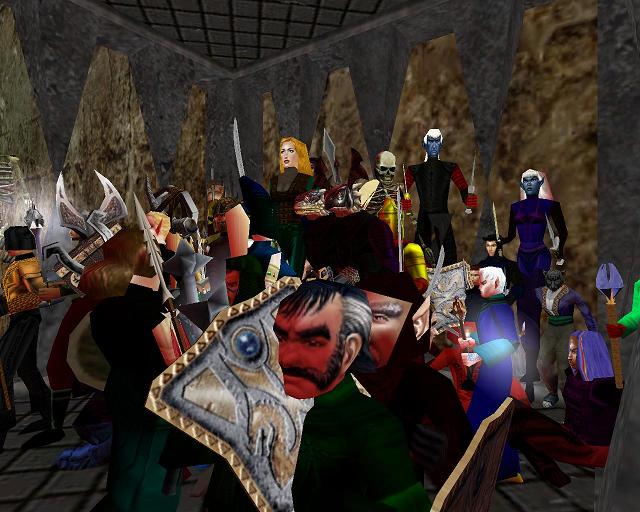 L3wtz
====
Sensorian - Dirk of Great Sorrow
Kilique - Girdle of the Tormentor
Ozzeren - Miserable Bauble
Sendyen - Orb of Infinite Terror
Tommo - Staff of Agonizing Battle
Mingo - Adorned Soulstone Mask




We also b0inkz0red Angarr again.

L3wtz
====
Fluffyutters - Karana's Tear
Reiely - Stormrider Gauntlets


Also random otha l3wtz
===============
Mingo - Bracer of Viscous Ooze
Niniinka - Tallon's War Charm
Kilique - Warmaster's Recurved Longbow
Sensorian - Cord Hilted Spike Driver
Posted on Sat Jul 05, 2003 5:29 pm by Bidin
July 1st Canada Day
O Canada!
Our home and native land!
True patriot love in all thy sons command.

With glowing hearts we see thee rise,
The True North strong and free!

From far and wide,
O Canada, we stand on guard for thee.

God keep our land glorious and free!
O Canada, we stand on guard for thee.

O Canada, we stand on guard for thee.

And now me getting back from the party at the Parliament buildings in Ottawa, Canada.
|
|
V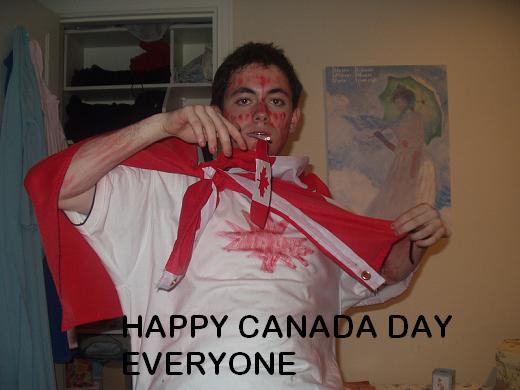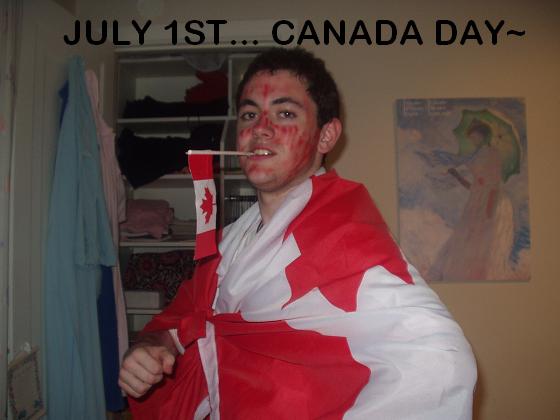 HAPPY BIRTHDAY CANADA



136 years old and still sexy as hell!
Posted on Wed Jul 02, 2003 2:04 am by Bidin