Saryn d0wnz0r
Well... Whimpy god dies to ES, super huge pushovah.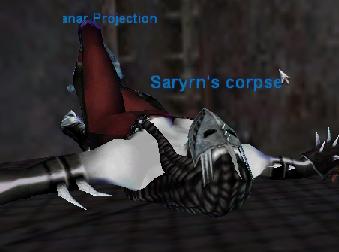 But before her slayin ES had a members only Orgy... Cage.. Rawr~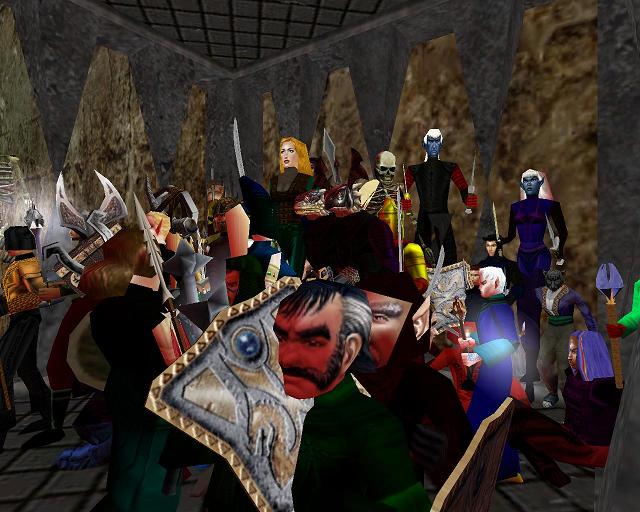 L3wtz
====
Sensorian - Dirk of Great Sorrow
Kilique - Girdle of the Tormentor
Ozzeren - Miserable Bauble
Sendyen - Orb of Infinite Terror
Tommo - Staff of Agonizing Battle
Mingo - Adorned Soulstone Mask




We also b0inkz0red Angarr again.

L3wtz
====
Fluffyutters - Karana's Tear
Reiely - Stormrider Gauntlets


Also random otha l3wtz
===============
Mingo - Bracer of Viscous Ooze
Niniinka - Tallon's War Charm
Kilique - Warmaster's Recurved Longbow
Sensorian - Cord Hilted Spike Driver
Posted on Sat Jul 05, 2003 5:29 pm by Bidin
July 1st Canada Day
O Canada!
Our home and native land!
True patriot love in all thy sons command.

With glowing hearts we see thee rise,
The True North strong and free!

From far and wide,
O Canada, we stand on guard for thee.

God keep our land glorious and free!
O Canada, we stand on guard for thee.

O Canada, we stand on guard for thee.

And now me getting back from the party at the Parliament buildings in Ottawa, Canada.
|
|
V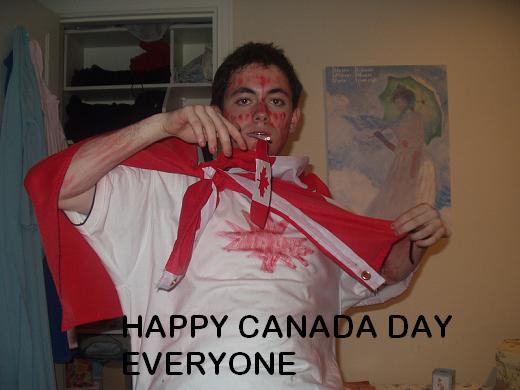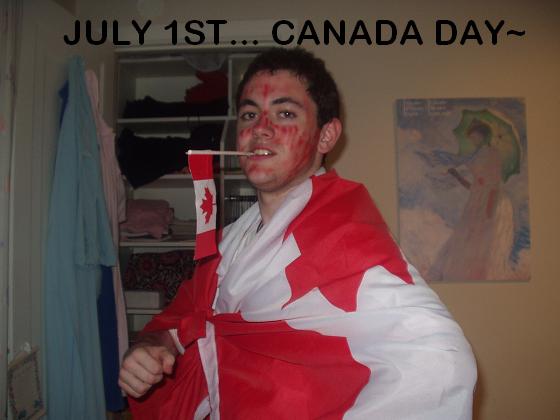 HAPPY BIRTHDAY CANADA



136 years old and still sexy as hell!
Posted on Wed Jul 02, 2003 2:04 am by Bidin
Bert Down d00d
y0 d00ds... Guess who we have slain?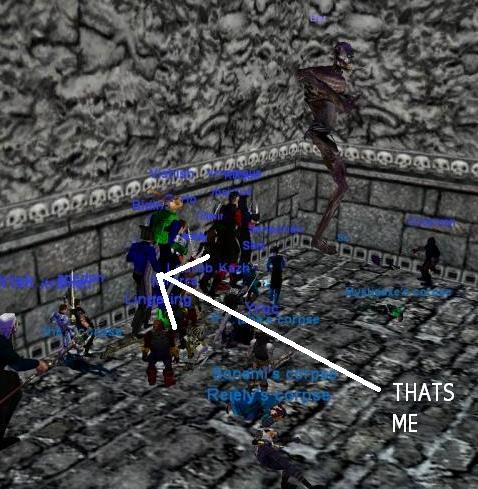 Thats right... That l33t d00d from CoD Bertroxxlous.
BERT DOWN BABY WHOOOOOOOOOOOOOOOOOOOOOOOOO.
Can you tell me how to get ... How to get to seasame STREEEEEEEEEEEEEEEEEET?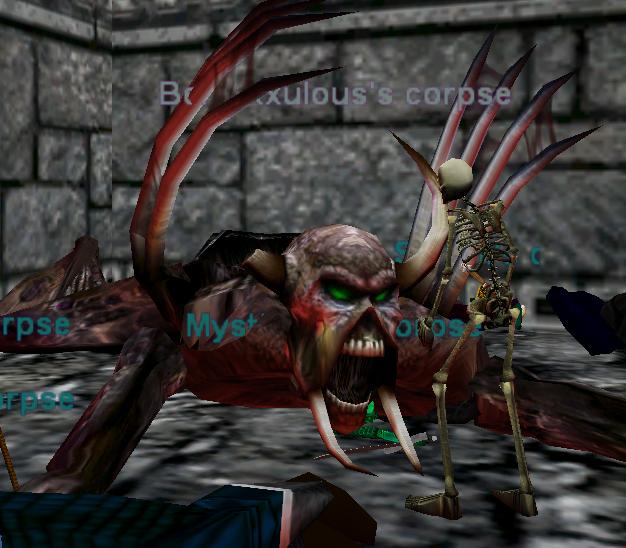 I would like to quote a good song I know

"Yes I am feeling alright dodee dodee"

Gratz to Bakko n Redde on Circle of Rotting Flesh
Gratz to Vatar on Chitinous Shoulders of Decay
Gratz to Obsidius, one of our app nature boys, on Akkapan`s Tear

We also b0inked some BoT named before the Bert ownz0rage

Gratz to Lanthir and Adriak on Greatstaff of the Four Winds

Happy Bard does news good.. kk?
Later
Posted on Tue Jul 01, 2003 4:02 am by Bidin
BoT - Take Two
Agnarr the Storm Lord officially moved to the ES Wuss List



After a fortuitous zone crash in the wee hours of Sunday morning, ES had the chance to down him a second time in as many nights. Welcome to farm status, Agnarr.

Congratulations to Siang on a Double Edged Stormblade and Vinlaiven on an Karana's Tear.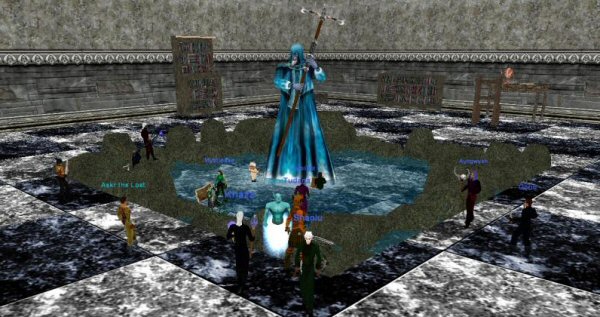 In other news...


We've had a few new additions to the guild over the last ten days. Welcome to our newest members: Numa, Redde, Unlight, Vatar, Lanthir and Vishish!
Posted on Mon Jun 30, 2003 3:03 am by Arocus